Click here to view our online calendar, then e-mail us your requirements. Online bookings are not possible until November 1st.
Our rental calendar for the winter season starting November 1 is now online and up to date. Online bookings will be possible from October 15.
You can now see all our availabilities for the end of summer season (October) and for the winter season 23-24 by going online. Once on the site click on SETTINGS, this will take you to the calendar.
Our calendar is updated automatically, as soon as a reservation is confirmed. We offer rentals between 4:30 p.m. and 11:30 p.m. Monday to Friday during school days, but we are open for reservations from 9:00 a.m. to 11:00 p.m. on pedagogical days. On Saturdays and Sundays we are open for reservations from 8:00 a.m to 11:00 p.m. We only rent blocks of 90 minutes or 120 minutes or more.
The colored ones are the rental periods already reserved.
Everything in white is available for reservation (in principle).
Please note that all reservation requests must be confirmed by CMR before they become official. We sometimes receive booking requests at the end of the day and they are not automatically put online immediately. RMC therefore reserves the right to advise you that your reservation is not possible. All online reservations must be for a plot in 72 hours or more. Within this timeframe, we ask you to send us an e-mail, and to follow up by telephone.
Formats and rates for winter 2023-24 (November to April inclusive)
285 $ for 90 minutes, taxes included.
190 $ per hour, for two hours or more.
Taxes included.
850 $ for 90 minutes, taxes included.
565 $ per hour, for two hours or more.
Taxes included.
427.50 for 90 minutes, taxes included.
285 $ per hour, for two hours or more.
Taxes included.
Formats and prices for summer 2023 (ending on November)
150 $ for 90 minutes, taxes included.
100 $ per hour, for two hours or more. Taxes included.
450 $ for 90 minutes, taxes included.
300 $ per hour, for two hours or more. Taxes included.
Pedagogical days, Christmas and Easter vacations
Please note that we are open and our fields are available from 9:00 a.m. to 11:30 p.m. during Externat Sacré-Coeur's pedagogical days and vacations. Exceptions may be made when servicing heating units, replacing lights and cleaning carpets.
Externat's outdoor field with natural turf (available until the end of October)
The Centre multisports rents the 7v7 and 9v9 natural grass fields of the Externat Sacré-Coeur. The rental price is the same, but CMR guarantees the equivalent indoors in case of rain or rough terrain (to be confirmed for each location). The Externat and CMR limit the number of hours on the natural terrain to ensure the best possible condition, and reserve the right to prohibit its use if weather or terrain conditions are inadequate.
Special events and other terrains rental opportunities
Free soccer / birthday party with soccer (not available between November 1st and May 6th)
Whether it's a birthday party or just an excuse for a different kind of outing with the kids and their friends, take advantage of regular school breaks and vacations to bring the youngsters to burn off some energy on a soccer field at the Centre multisports de Rosemère. Rent a terrain, use our lounge for your reception, bring your food and a wireless speaker for music and have fun. Rental: $210 before tax for a 3-hour block, field (7v7) and lounge.
And if you're on your own or with a few friends and want to train, join our free soccer activity. $20 for 90 minutes. Soccer shoes and shin guards are required.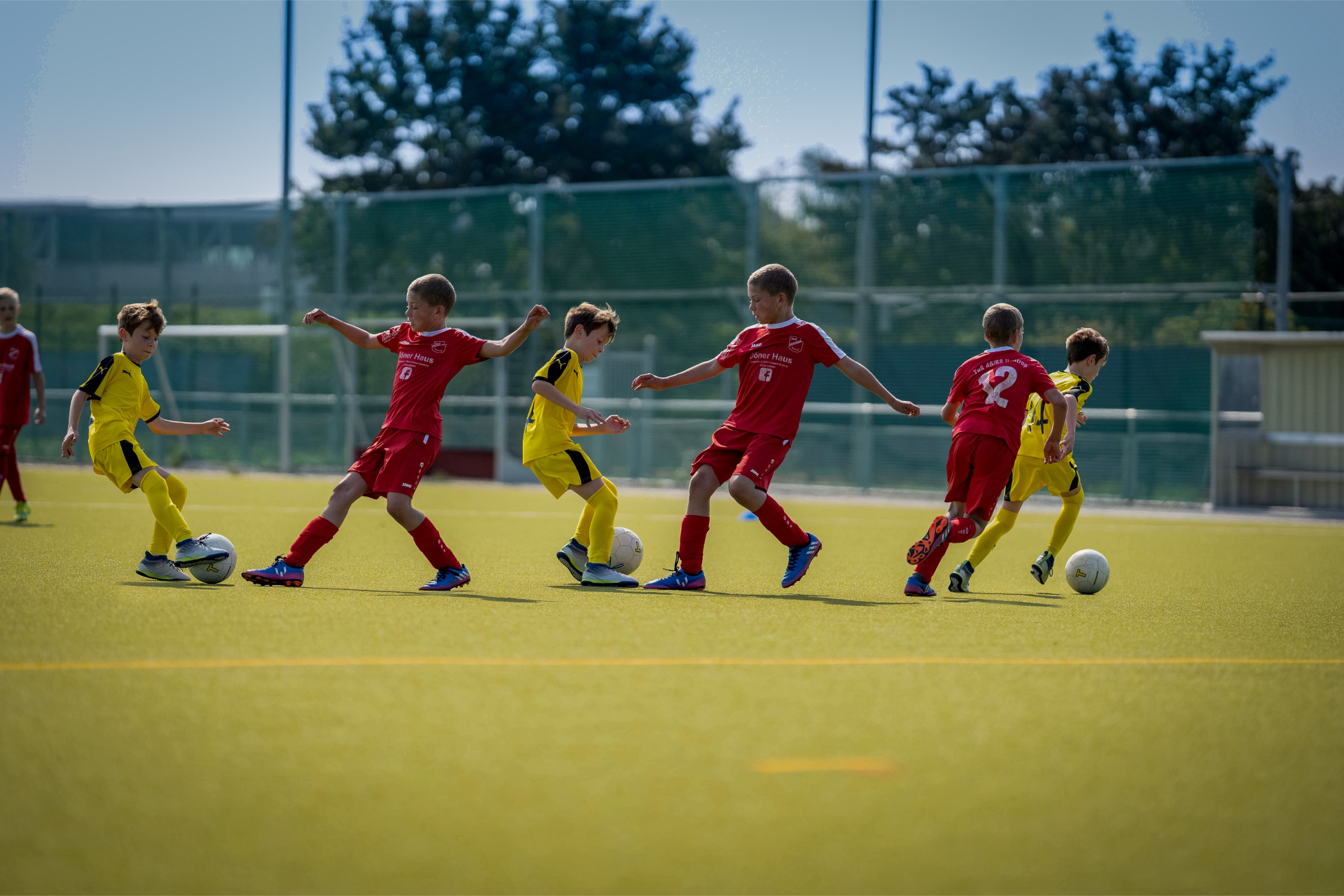 Upcoming tournaments, special events and holidays
Subject to change. Thank you for your understanding.
Perseverance Tournament-North Lions Football Academy
August 25, 26, 27 2023
Labor Day — Closed
September 4 2023
FC Loro regional soccer tournament
September 8, 9, 10 2023
ESC Open Day
September 10 2023
XOLLOX Open Day
September 30 2023
Thanksgiving - Closed
October 9 2023
Start of winter rates
Navember 1st
Christmas — Closed
December 24, 25, 26 (until 12:00 AM) 2023
New Year — Closed
Dec. 31, january 1st, 2th (until 12:00 AM) 2024